NOTHING COUNTS LIKE EXCELLENT SERVICE
High Quality Outdoor Clocks and Speakers Systems to Indoor Bell Systems, WiFi and PoE Clocks Accurate Reliable Time and Speakers System
Chomko LA, LLC has a global reach with our product line, offering clocks and communication products such as outdoor building clocks, Wi-Fi clocks, and PA speaker and Intercom systems. Our motto is "Nothing Counts Like Excellent Service." This means that you can be confident about working with our skilled project managers and staff when you choose us.
Outdoor Clocks
Post Clocks for Golf Clubs, Street Clocks for Main Street, Building Clocks for Every Architectural Design. Please take a look at our very affordable line of accurate, tasteful and reliable outdoor clocks
Read More
Speaker Systems
School Speaker Systems, Manufacturing Speaker Systems, W-Fi Speakers, and IP – PoE Speaker Systems for Organizational and Emergency Communications. Our product lines are ideal for both indoor and outdoor applications. Easy to use, simple installation and affordable.
Read More
Clock Systems
Accurate Reliable Synchronized Clock Systems consisting of wired, wireless, PoE and Wi-Fi. Our complete line includes; Wi-Fi Clocks, PoE, Wireless and Wired Systems. We are experts on providing your organization with maintenance free affordable clock systems for small schools to large hospitals
Read More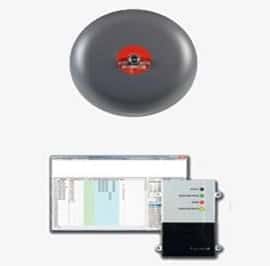 Bell and Buzzer Systems
School Bell Systems, Manufacturing Buzzer Systems or a Factory Bell we have the products to execute these events at schedule times for different zones or groups. We can accomplish it with physical bells and buzzers or with Wi-Fi Speakers playing a variety of tones.
Read More
We offer a wide range of street clocks that truly will provide that landmark element to your golf course, courtyard, town square or main street. We have both solar and electric clock motors. Our clock motors are noted as the best in the industry delivering accurate, reliable and maintenance free time. The maintenance free aspect of our products is a key attribute which our customers love and appreciate. To validate this we invite you to speak with our customers and it is easy for us to arrange that for you.
We can provide standard single sided, double sided and four-sided clocks. These designs will be custom to your specifications. Additionally, as the manufacturer we can custom fabricate anything from metal to glass. Please click here to learn more about a street clock for your facility.
Clocks and Speaker Systems
As an experienced team of knowledgeable professionals, we are passionate about helping you find the ideal products to meet your needs. We make sure to ask the right questions and listen to your concerns in order to provide you with excellent service in addition to customized, high quality, and affordable clocks and speaker systems.
We offer a complete line of outdoor building clocks, ideal for large outdoor clocks for walls. These clocks are operated with a master clock movement, which guarantees dependable and maintenance-free use for decades.
The architectural aesthetics of our outdoor wall clocks will certainly enhance the look of any building. We offer a full array of color and design choices, from vintage to modern and contemporary styles. We pay careful attention to unique details, in order to help you choose the style best-matched to you or your organization's building.
Our expertise does not stop with our main line of outdoor clocks for buildings. We can build virtually any type of clock for a building façade or main atrium. Nevertheless, our standard lines include the timeless London Classic, Elegant Skeleton Frame, and our Delightful Traditional Clocks.
Our outdoor line is developed to withstand even the most powerful forces Mother Nature can throw at us, but are easily adaptable for indoor use. Ranging from 30-inches to much larger dimensions, they are perfect for atriums and foyers of outstanding homes and community buildings.
Please reach out to us to discuss your project and experience the elegance and grace of a Chomko LA timepiece.
Maybe for our quality products. Maybe our experience project managers. Maybe our friendly and fair approach. But we believe our service will win you over. "Nothing counts Like Excellent Service"
We offer premium Wi-Fi clocks available in WiFi digital clock and analog clock versions. All of these options easily connect to your Wi-Fi and enable you to synchronize time across your organization's buildings and/or estates.
Our standard Wi-Fi clock line is affordable, reliable, and accurate. If a Wi-Fi digital clock system is important for you, we offer them in four digits (HH:MM) or six digits (HH:MM:SS). They are also available with differently-sized digits and illumination for the perfect viewing from any distance.
These clocks are sometimes referred to as internet clocks. They receive their time from trusted time sources such as the government site on the National Institute of Standards and Technology (NIST). Local network time servers can also supply their time. This is an ideal system because the clocks create virtually no traffic on your network and are perfect for the now discontinued Primex Wi-Fi clocks.
Our Wi-Fi Wireless Speaker System allows you to use your existing network to embed operational and emergency communication systems into your facility. The system consists of an application software that resides on a laptop or desktop computer, plus a speaker controller, microphone, and speakers.
You can place the speakers anywhere within your wireless network to make live voice broadcasts, play pre-recorded messages, and transmit a variety of tones and music. In the case of emergency situations, having a school PA system is especially critical. Network speakers are endpoint devices that enable you to activate strobe lights, pre-recorded voice messages, and display text on your message boards.
Our intercom speakers allow for two-way communications, and are perfect for a classroom or a factory floor, with their connected message boards and time displays. The message board line will provide you with the option to display messages for normal operational or event announcements in addition to emergency broadcasts. We also have a smartphone application that allows you to call an individual speaker or a group of speakers from your phone.
Our Ethernet Network Speakers are PoE speakers connected to your network through a standard Ethernet cable, allowing for easy installation. We also offer outdoor speakers
We receive numerous requests for the Dukane Intercom manual, but because Dukane is out of business, we are unable to assist. However, we can work with you to find a suitable solution. Please contact us by telephone or by clicking on the quick quote button on this page.
A simple bell or buzzer system that is affordable, reliable and easy to schedule is what we provide to K-12 schools, manufacturing plants and warehouses. A synchronized bell system can be the foundation for a very productive school or work day.
There are two ways to deliver a synchronized bell schedule. Physical bells or buzzers are one of the most affordable methods. This bell solution operates with a bell controller that is connected to your local area network. The network connection allows you to produce your schedule from a network connected PC and download that schedule to your to the school PA system. The bells are wired to the controller and ring at the scheduled time.
The second method is playing a bell tone over your speaker system at the right time. We can help you if you already have a speaker system or if you need PoE Speakers or WiFi speakers.
Thank you for helping us receive the clock for our tournament. The clock was a big hit, it is fabulous and looks like it could be found in London!

We picked the Cambridge clock from Chomko LA after doing much research. It was exactly the look and fit we desired with a superb value. We could not be happier
The clocks are a huge improvement, our school needed synchronized timing, it works perfect and is maintenance free!